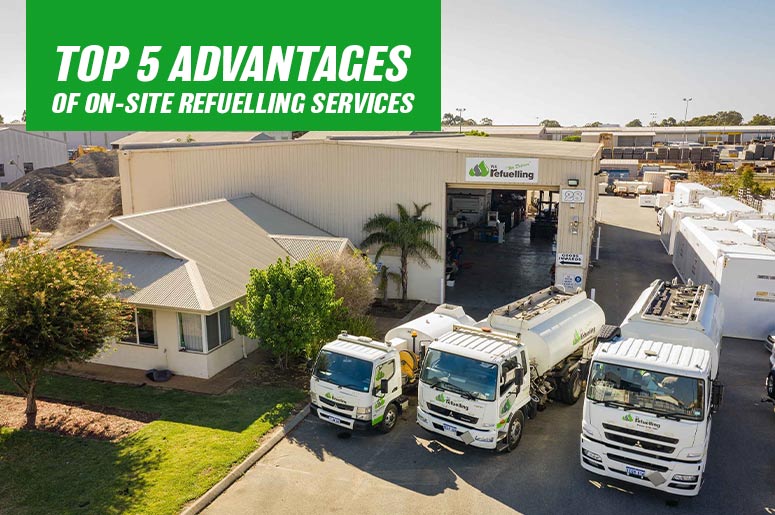 Top 5 Advantages Of On-Site Refuelling Services
Having sufficient access to the right solutions to your business needs is crucial in ensuring a successful business operation. It is important not just for special projects or emergencies, but also for day-to-day production. When you run a fleet or any facility that requires fuel to be readily available at any moment, your best option is to procure regular on-site refuelling services from a trusted fuel supplier. If you have a large number of equipment and vehicles that rely on fuel to run efficiently, you will need a means to consistently meet the fuel requirements of your business. In this article, we present you the top 5 advantages of on-site refuelling services.
#1 Convenience
On-site refuelling services allow you to refuel your vehicles or equipment wherever and whenever you need it. There is no need to take your fleet and heavy machines to service stations because the fuel you require will be directly delivered to your location, at your preferred time. If you need to make adjustments to the schedule, quantity, and location of your fuel deliveries, all you need to do is give your supplier a head's up.
#2 Lower Costs
Because of the convenience and personalised services they offer, many people think that on-site fuel services are expensive. However, in actuality having an option for specialised fuel solutions can effectively lower down company's expenses. You can save time and money by reducing downtime and ensuring that operations are in an optimal state. Besides, you get a locked-down price on fuel with on-site fuel service, even in unpredictable market conditions. Furthermore, on-site refuelling services allow you to monitor and control your fuel usage and expenses.
#3 Increase Productivity
On-site fuel delivery ensures that your equipment will have a consistent fuel supply and all your fuel-powered machines are always at your disposal. You can refuel your fleet and equipment overnight and have them ready for use the next morning, allowing you to focus your time on more billable activities. This will consequently make your facility more productive and allow you to finish your projects on time.
#4 Prevent Fuel Theft
One of the biggest priorities of any business is security. Offsite refuelling can be a way for an opportunistic employee to use your company's fuel budgets for personal use. Since fuel deliveries are documented and monitored, it is easier for business owners to detect fuel shrinkage and theft. Consequently, you will be able to manage your company's fuel consumption better and nobody can siphon off any company-paid fuel without your knowledge.
#5 Personalised Solutions
Companies that provide on-site refuelling services have vast knowledge and years of experience in fuel deliveries. This means that they know how to properly respond to any challenge that might be encountered during a transaction. You can always count on them to provide solutions based on your unique situation and needs.
Although on-site refuelling doesn't apply to all types of businesses, it does a great number of wonders for many industries. Carefully weigh in these 5 advantages of on-site refuelling services when deciding if it's the right fit for your company. You might think your business is too small to need this service right now. But, if you have plans on expansion, it's something worth looking into.
If you'd like to learn more about on-site refuelling services and fuel deliveries, WA Refuelling can help! Our quality products and genuine service has kept us as one of the leading names for fuel supplies in Western Australia. Call us today on (08) 9359 1988.