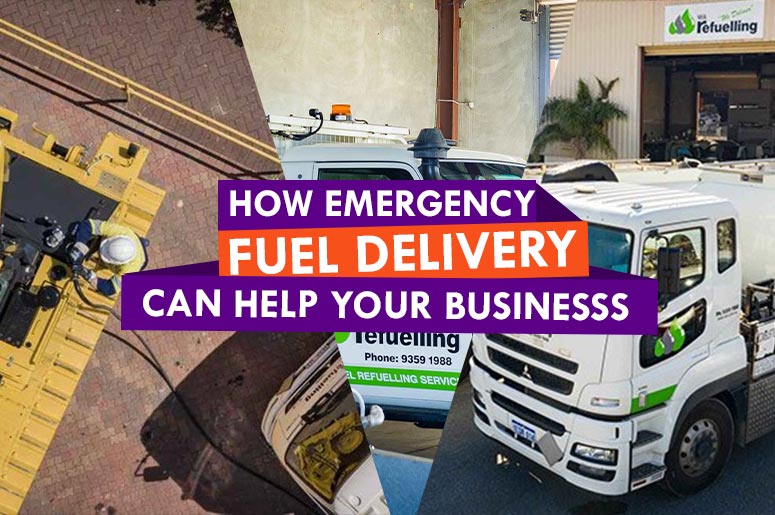 How Emergency Fuel Delivery Can Help Your Business
Many businesses in Australia require bulk fuel in order to carry out their daily duties. If you own or manage a fleet, farm, or construction company, you probably understand how valuable fuel is. You should have an on-site storage system to ensure your fuel needs will always be met. Sadly, your usual preparedness might come in short when you are under the worst circumstances. Natural calamities or man-made disasters could severely deplete the supply. In these situations, your best option will be to acquire emergency fuel delivery from your trusted fuel supplier. In this article, you'll learn how emergency fuel delivery can help your business face the worst of disasters and continually stay ahead of the curve.
Save Time
Time is a crucial aspect of every successful business. Each project you have will require you to perform the job in a time-efficient manner. Running out of fuel will stop your work and lessen the chances of your business' success. With emergency fuel delivery, your business operations will suffer less delays and you can quickly make a new schedule. As a result, your employees will be able to maintain their high morale and clients will be satisfied.
Save Money
It is common for fuel prices to get higher during calamities. This is because price hikes happen when supply lines are destroyed and there is more demand. And, by having your bulk emergency fuel delivered, you are sure to get a cheaper rate while getting a quality product.
Negotiate a price point early and have a steady supplier that can help you get the most out of your fuel budget. More than that, since everything will be operational in your worksite, you won't have to deal with emergency expenses or outsourcing specific services.
Easier Disaster Recovery
Disaster recovery is always difficult for all businesses, big or small. You have to deal with insurance claims, service discontinuities, and damage repair. You might also lose valuable paperwork, digital data, and other assets. Furthermore, you might need to wait for your communication lines to get fixed. Having fuel to power your generators, vehicles, and other equipment will be one less thing to worry about. Additionally, it will make it easier for you and your employees to find solutions to the disaster's aftermath.
Expert Handling
By working with an emergency fuel service provider, you can be sure refuelling will go smoothly. Their knowledge and experience will give you the peace of mind that your fuel problems are handled properly, even during a tough situation. They understand how taxing a disaster can be, know how to overcome challenges, and can quickly arrive at your worksite to deliver fuel and provide assistance. With this, you won't have to bother trying to find fuel solutions on your own. You can focus on the safety and wellness of your establishment and employees.
The Takeaway
Emergency preparedness is an important part of every business plan. You have to be ready for situations that could have a big impact on your operations. With a solid disaster recovery plan, you are sure to get back on your feet faster and with minimal loss. Partner with an emergency fuel delivery service provider near you, as early as you can. They can make your burden lighter and offer you solutions amidst chaos and despair. Because, while you can't predict when a disaster will strike, having a plan is necessary.
If you are considering a bulk emergency diesel fuel delivery, WA Refuelling has got you covered. We specialise in providing a wide range of products and services to create a more streamlined process for your refuelling needs. Contact us today on (08) 9359 1988 to learn more about how we can help you with your fuel needs.