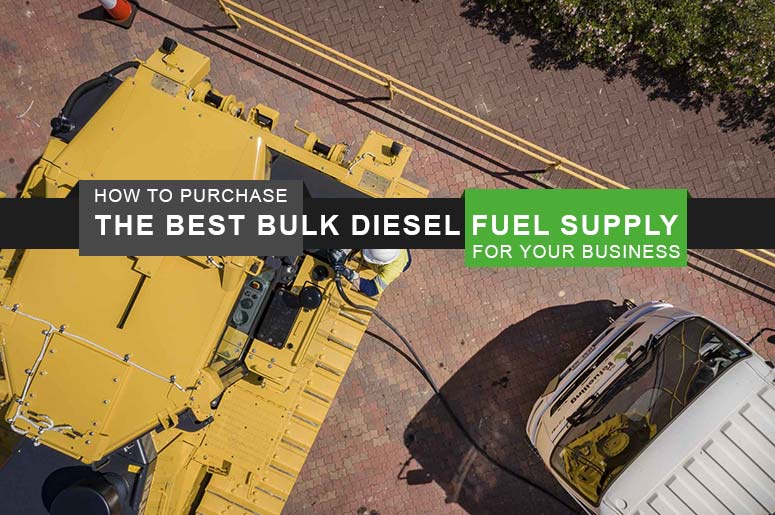 How To Purchase The Best Bulk Diesel Fuel Supply Australia Has To Offer
With so many companies that can supply your business with bulk diesel fuel and fuel delivery, finding the best supplier for your business can be an overwhelming task. Different companies have different ways of enticing you and it's so easy to give in to attractive packages and pleasant salespeople. However, choosing the right diesel fuel distributor is something that must not be taken lightly. If fuel is an essential part of your business, ensuring that you are working with a supplier that offers the best product for your needs is critical. Here are some of the helpful tips you can consider when getting the best bulk diesel fuel supply Australia has to offer.
1. Determine Your Needs
Before you start looking for any suppliers, you must first have sufficient knowledge of your needs. Do you need a consistent diesel fuel supply? How much diesel does your business need to operate smoothly? How often do you need to have fuels supplied to your location? Do you have a sufficient storage system for bulk fuel supplies? These are just a few of the many questions you need to factor in when considering a diesel fuel supplier. You can also consult with an expert to give you a more accurate picture of what your company requires.
2. Do Your Research
After determining your diesel fuel requirements, you can start checking a range of different distributors in your area. It is important to work with people close by for easy access. You can go online and check out their websites to have a clear understanding of the products and services they can offer. Beyond that, you should also check reviews from different consumers who've worked with them in the past. This will help you set your expectations. Soliciting recommendations from other similar companies can also be useful in settling on an option.
3. Contact the Supplier
After deciding on the diesel fuel distributor you want to work with, initiate contact. You can either call them or send an enquiry through their website, but it's usually wiser to go to their physical office. By personally consulting the supplier, you get a whiff of their business operations, verify their legitimacy, and have a clearer conversation. In their office, you'll also see a display of certifications and other recognitions that confirm the standard of their work. Also, ensure that the supplier complies with EPA guidelines and Australian standards; you want to make sure you're making a legal choice and choosing an environmentally sound supplier.
4. Make Sure the Supplier Offers Your Diesel Fuel Supply Needs
Thoroughly discuss your fuel requirements with your chosen supplier before entrusting your business with them. Make sure you can rely on them for a steady diesel fuel supply that can fit around your schedule. The last thing you need is a halt in your operations because your distributor cannot top up your diesel fuel supply on time. Additionally, make sure you can easily access them in emergencies. They should be able to rush to your location to address your on-site fuel-related concerns.
5. Commit To Your Chosen Supplier
Now that you've agreed with a bulk diesel fuel supplier, sign a contract and stick with them. Choosing to work with a reliable supplier for a long period and fostering an excellent working relationship with them will help ensure a smoother and more convenient way of getting the bulk diesel fuel supply you need. Furthermore, it is cheaper down the line since you won't have to be subjected to price changes if you have a long-term contract.
At WA Refuelling, we guarantee a steady and consistent bulk diesel fuel supply Australia has to offer! By working with us, you can be confident that your business operations will continue to run like clockwork. We work with different industries in distributing bulk fuels Australia. We have partnered with mining, transport, and manufacturing businesses. And, we're proud to be one of the best farm fuel suppliers in the country. For more information about our products and services, contact us today on (08) 9359 1988.