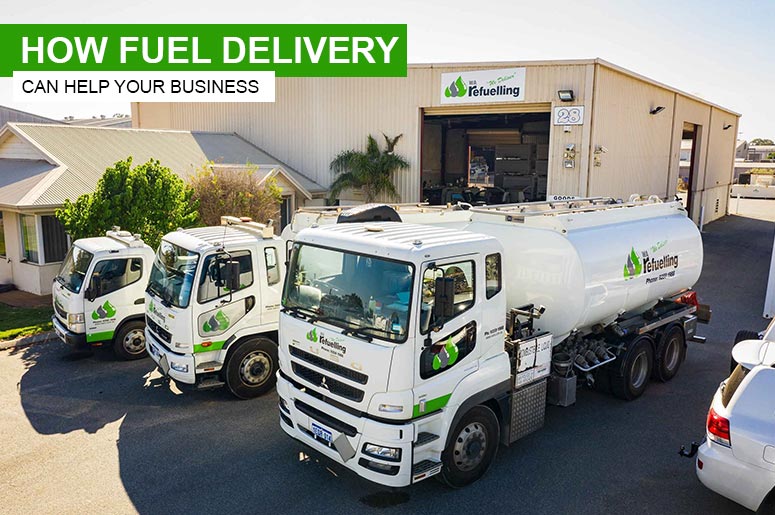 Being an entrepreneur, one of the top priorities is to ensure continuity in your daily business operations.  As your company gets bigger, you will also need to more efficiently manage your day-to-day operations to keep it running flawlessly. If you are managing a fleet or generator-operated business, one major setback you could encounter is running out of fuel. This can seriously hamper your daily operations, lower morale, and generate losses. If you have encountered this problem in your business, you might already be familiar with fuel delivery services. If you haven't, read on to know how fuel delivery can help address your company's fuel needs.
What Is A Fuel Delivery Service?
As its name suggests, a fuel delivery service is the provision of diesel and fuel for the use of plants and machinery in industrial, construction, mining, or commercial business settings. The refuelling company sends out bulk fuel to your job site. They will fill your storage tanks on-site and handle inspections, maintenance, and testing to ensure they are always in optimum condition. They can also provide your fuel dispensing equipment, fill it and re-fill it with fresh fuel as needed, and remove it from your premises when you no longer need it.
Does My Business Need Fuel Delivery?
Many old and new businesses rely on a steady supply of bulk fuel to keep running flawlessly. Aside from eliminating the hassle of constantly refuelling a number of company vehicles in the morning, it is especially useful in times of emergency. If your business establishment was struck by an earthquake, power outage, or a man-made catastrophe, how long can your generator fill the gap before it runs out of juice? You'll have to suddenly abandon your work and might even close your business for a while. When this happens, your business could suffer major losses in time and money. It could also interrupt the momentum of your business growth and disappoint many of your clients and employees. Below are the top industries or businesses that perform better with the use of fuel delivery services.
1. Agriculture
Farm equipment and machinery necessitate fuel in order to work. However, storing flammable liquids on your property might not be the best idea. Aside from risking a fire or an explosion, local regulations might be strict with fuel storage. Instead of building a compliant but costly fuel storage system, you can opt for on-farm fuelling of equipment. By filling the equipment periodically, you won't have to spend money on a proper fuel storage system. Furthermore, you will be able to avoid the dangers that could result from having a huge tank of flammable liquids sitting on your farm.
2. Power Plants
Power plants generally operate round the clock and every single day and access to fuel is extremely crucial. Suspension of operations due to lack of fuel supply can be devastating and costly. Moreover, entire communities and other businesses can get largely affected when power plants are down. With continuous and accessible fuel supply, plants can keep sufficient fuel onsite at all times.
3. Manufacturing Companies
Manufacturing companies hugely rely on fuel as the foundation of maintaining day-to-day operations. When your fuel runs low or completely drains out, all manufacturing processes will also be shut off. Without having a backup or a quick way to get refuelled, it could take hours or days to get your machinery up and running again. With money and productivity at stake, downtime is a luxury a manufacturing business cannot afford. Bulk fuel delivery companies will ensure you'll always have sufficient fuel to keep your manufacturing process uninterrupted and running smoothly.
4. Government Fleets
Emergency responders such as police vehicles and fire trucks rely on fuel availability to provide a quick response. In catastrophic situations, the last thing you want is for these vehicles to be unavailable. It has to be accessible at all times so you can focus on providing safety and security to the community. Bulk fuel delivery ensures that these fleet vehicles never run out of fuel and are ready to respond anytime.
5. Hospitals
If you're dealing with health care, fragments in time can be life-altering. When power outages from manmade or natural disasters hit your hospital, the health of your patients and employees could be compromised. Hospitals have a huge responsibility in preserving life and shouldn't have to worry about fuel shortages within their organisation. Fuel delivery can help ensure that much-needed life-sustaining devices and essential medical equipment will keep working properly. It also prevents fuel shortages on ambulances and vehicles needed in medical transport and operations.
6. Construction
On most, if not all, construction sites, heavy equipment, generators, lighting structures, and other on-site assets require energy at all times. With deadlines to meet, people to oversee, and the safety and security of the property in mind, fuelling is one headache site managers don't need. Selecting a fuelling delivery partner reduces the pressure on foremen and managers by offering a way to maximise uptime and removing a probable cause of interruptions.
Beyond the earlier mentioned businesses, fuel delivery is also fast becoming popular in other industries such as waste management, agriculture, landscaping, food catering, event coordination, data centres, etc. As long as your business involves and requires fuel either for equipment or machinery, you will find that fuel delivery is a convenient and easy solution to keep your business operating smoothly.
If you're looking for an on-site diesel fuel delivery service for your company, contact WA Refuelling. Our wide range of refuelling services can ensure quality and safety at all times. To learn more about WA Refuelling and how fuel delivery is a wise choice for your business, call us today on 08 9359 1988.