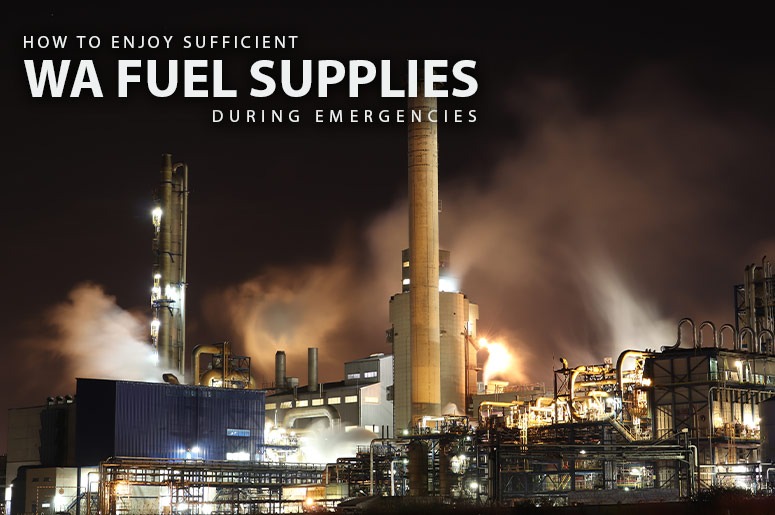 How To Enjoy Sufficient WA Fuel Supplies During Emergencies
Fuel, such as petrol or diesel, is a crucial commodity for running a business in Western Australia. It is needed to operate vehicles, generators, and heavy equipment in farms, construction sites, hospitals, and many other WA industries. This is why businesses need to ensure they have a steady fuel supply Western Australia. A disaster or shortage of fuel could halt your business operations, costing your company precious time and money. If you are not able to prepare for a crisis, the consequences on the productivity of your business could be drastic. In some cases, it could even lead to closure and massive loss of funds. Moreover, it could cause dissatisfaction from your clients. However, despite unavoidable crises, you can prepare your company and make sure you have adequate fuel. Here are some things you can do to enjoy sufficient fuel supplies WA during emergencies.
1. Plan Ahead
During emergencies, WA fuel supplies are hard to come by. They are often blocked off or sold out to other organisations that also require fuel. To successfully manage emergency fuel, your company should have a solid plan. First, you will need to know how much fuel you will require during an emergency. Identify which vehicles and equipment you have to keep operational, and calculate your emergency fuel needs from there. Make sure to prepare a little more than you need, it's always better to have more than to lack some. Once you have a plan in place, get your team on board and delegate tasks if needed. Also, talk to your electrician if you are storing fuel for your generators to identify your power and fuel needs. Additionally, make a habit of checking all your company vehicles and fuel-powered equipment daily and refuel them if necessary. This helps in monitoring fuel consumption, as well as in making sure they can still function in time of desperate need.
2. Keep Fuel Storage Tanks On-Site
Having a fuel storage tank on-site allows you to store large amounts of fuel that you can use in emergencies. You can properly manage your fuel supply in WA and keep a certain quantity that you can use during disasters. Moreover, keeping a fuel storage tank on-site makes refuelling safer and more convenient. All you need to do is consistently ensure that your fuel supply doesn't drop too low and that you always have spare fuel for emergencies. Don't consume everything in your tank before you order the next fuel delivery. Just remember to regularly check your fuel tank for leaks and spillage to make sure your emergency fuel supply will not cause any damage to your property.
3. Identify Other Fuel-Related Businesses
Part of preparing for an emergency is to know the right avenues to get updates and information. For your fuel needs, it will be useful to identify and establish relationships with organisations responsible for the distribution, tracking, and regulation of fuel supply WA. Although your bulk fuel suppliers in Perth can give you updates on their fuel supplies, the information might be limited to their own concerns. By getting information from dealer associations and the local government, you can get a more accurate idea of what is happening and possibly learn where WA fuel supplies can be found during an emergency.
4. Choose The Right WA Fuel Supplier
Choosing a reliable supplier is crucial in making sure you will have access to fuel when you need it most. Before entrusting your business to a fuel company, make sure to do some research on the products and services they can offer. Consider things such as delivery time, fixed-price contracts, and emergency fuel delivery. It may be tempting to choose the cheapest option, but more often than not their services will be limited and you're most likely to be left out in tough times. Choose a supplier who can provide priority contracts and emergency fuel delivery in Perth. Make sure they also offer support during calamities and other emergencies. You might need them to check your fuel tank for damages under harsh weather conditions. If you need reliable and time-critical fuel deliveries before, during, or after an emergency, talk to our experts at WA Refuelling. We offer bulk fuel Perth deliveries and other fuel-related products and services. Being a locally-owned WA business and with years of experience in Western Australia's top companies, we are confident that we can provide you with customised solutions for your fuel needs. To learn more about how WA Refuelling can help your business, call us today on (08) 9359 1988.