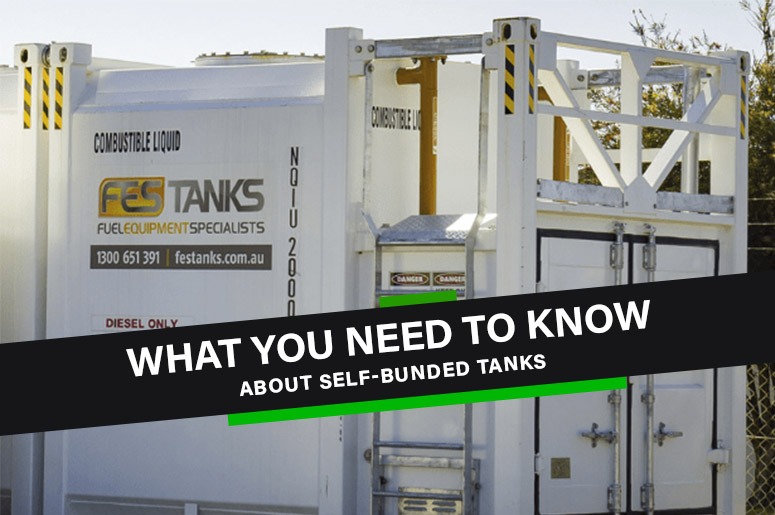 What You Need To Know About Self-Bunded Tanks For Sale
Many businesses necessitate diesel fuel to enable their equipment and vehicles to work. But, while it's possible to refuel through a service station, it will be wiser to buy bulk diesel fuel and store them on-site. You need a sensible storage solution if you manage a business requiring easy access to large volumes of fuel. However, there are several factors to consider and many tank options to choose from. The self-bunded tanks, also known as double-walled tank, is a popular option today. It is a tank within a tank, which makes diesel storage safer and more efficient. Read on to know more about self-bunded tanks for sale and see if they are the best choice for your business.
What Is A Self-Bunded Tank?
A self-bunded tank is a tank with an extra outer protective layer. It is also called 'bund layer', which protects the inner tank store fuel. Its 'tank within a tank' structure makes it one of the safest ways to contain fuel. It can protect the inner tank against damage and catches leakages. As a result, it significantly lowers the possibility of contamination and prevents loss of product. The outer layer can hold 110% of the contents of the inner tank, which means it can fully contain any spillages from the inner tank.
Why Should You Choose A Self-Bunded Tank?
Out of all the choices available in the market today, why should you choose a self-bunded tank? Its increasing popularity has been a cause of purchase for many business owners. Nevertheless, popularity and word-of-mouth are not the only things you need to consider when buying a fuel tank. It is a huge investment so you need to make sure you find the best storage option for your fuel needs. To help you decide if a self-bunded tank is the best option for your business, here are some of its benefits you may want to take advantage of.
1. Cost-Efficiency
A self-bunded fuel tank can store a large volume of fuel, with its capacity ranging from 1,000 litres to 150,000 litres. Through having a large storage system, you can order fuel in bulk quantities and you won't have to leave the site to refuel your equipment and vehicles. This saves you time and money, which you can spend for more productive uses. Moreover, a self-bunded tank is also cheaper to set up. You will not need to build an external bund required usually for single-walled tanks since they have built-in containment systems for damages and leaks. A self-bunded tank costs only half of your expenses when buying a single-walled tank and building a bunding structure.
2. Flexibility
Self-bunded tanks can offer flexibility. Aside from storing fuel, they can be also used to store petrochemical and chemical applications, biodiesel, oil, and other liquids. Additionally, they can be easily removed, transported, and installed in another location. This is helpful if you need to place them in remote locations. Installation is straight forward and additional monitoring equipment can also be added to suit your requirements. If you need to move your worksite, your tank can also move with the rest of your crew and machinery.
3. Durability
A self bunded diesel tank is built to last. The strength of its structure is specially designed to prevent leaks and keep liquids contained. While it is easy to relocate, it cannot easily be damaged so there's little chance of wastage and accidents. Consequently, your fuel will remain healthy and unexposed, your machinery can run properly, and your business will profit. However, it's always best to periodically check the condition of your tank, to ensure it is always in its best shape.
If you want to take advantage of the above-mentioned benefits, then a self-bunded tank will serve you well. At WA Refuelling, we can offer you a wide range of self-bunded fuel tanks for sale in a variety of sizes, capacities, and applications. They are all easy to transport and install, giving you less work and more advantages. To check out our products and services, browse through our website. You can also call us on (08) 9359 1988.