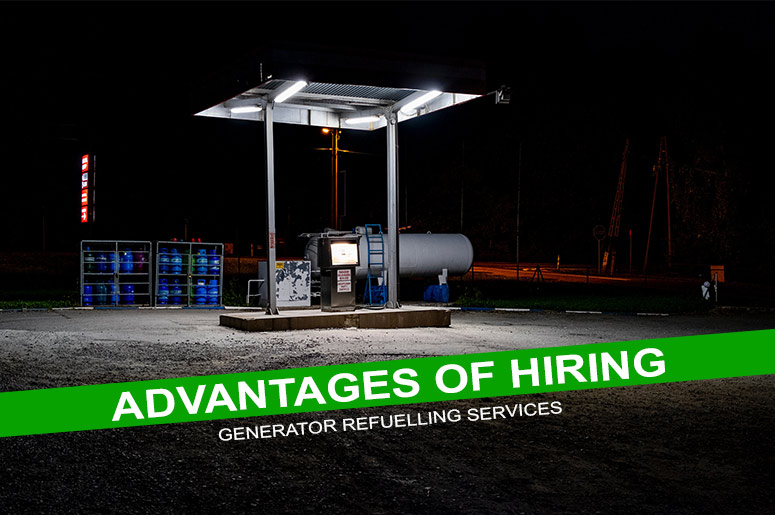 Advantages Of Hiring Generator Refuelling Services
Generators are your last resort in continuing business operations when the primary power is unavailable. They also help you access power when working on a remote site that lacks an electrical network. Generators can keep the lights on, enable communication and security systems, and operate electrical equipment to keep your business running. This is why it is important to make sure they are always ready to supply power. And, since generators necessitate fuel to run, the best solution is to hire a reliable generator refuelling service. They will help you ease fuel management and handle the fuel delivery and refuelling process regardless of the circumstances. This is especially helpful during disasters and emergencies where refuelling on your own can be a major problem. Here are some positive results from enlisting a generator refuelling service.
1. Reduce Downtime And Revenue Loss
When you have a system for refuelling your generators, you won't have to go out of your way to get the fuel you need. This means you won't have to make trips to a refuelling station and your people and vehicles can remain onsite. Therefore, you can stay focused on your daily operations and avoid losses in revenue and time. As a result, you can stay ahead of your competitors and remain profitable even under stressful situations.
2. Keep Customers Satisfied
Because you will be able to continuously use the on-site fuel-powered equipment you need for running your business, you can meet targets and keep your customers satisfied. They will see your reliability despite a power outage and will be confident in taking their business to you every time. Moreover, they will be likely to recommend you to their friends and business partners, which will increase your client base and build your reputation.
3. Motivate Employees
Refuelling services offer a way for you to constantly operate electrical equipment despite power grid interruptions. This will allow you to also keep your company's production momentum going. You won't have to assign your employees extra tasks such as purchasing fuel or frequently checking the generator. As a result, they can concentrate on their daily goals, which will keep them happy and motivated.
4. Ensure Safety And Security
A loss of power can make your facility or job site vulnerable to thieves. Since you won't be able to run security systems, internal or external thieves may be tempted to steal your assets. They can also harm you or your employees to get what they want. This not only pertains to physical items but also confidential data in laptops and external data storage devices.
In addition, bulk fuel suppliers will handle the refuelling of your machinery. So, you won't have to keep large amounts of fuel onsite and do all the work yourself. This will help you avoid safety risks to your health, the environment, and any structure nearby.
5. Recover Quickly From Disaster
Generators are often required in events such as natural or man-made disasters. And, when you have enough fuel to run your generators for lengthy periods, you have one less thing to worry about. As such, you can properly evaluate the damages to your property and properly formulate a recovery plan. Moreover, because you can keep your phone lines open and your vehicles running, you can call for help and make necessary movements if needed.
It may be impossible to stop power outages from happening. But, you can definitely control how you manage them despite any limitations. Start with hiring a reliable generator refuelling service and you'll surely be on your way to making good out of a bad situation.
For a free consultation and assessment, get in touch with the refuelling experts at WA Refuelling. We understand your need for continuously accessing power to streamline your business operations amidst power interruptions. You can count on us to provide you with the best possible service that will meet and even exceed your needs and expectations. We also offer fuel tanks and other equipment that passed the Australian Standards. For further information, you may browse through our website or call us through our numbers (08) 9359 1988.